Nashville Predators - Mike Ribeiro - Center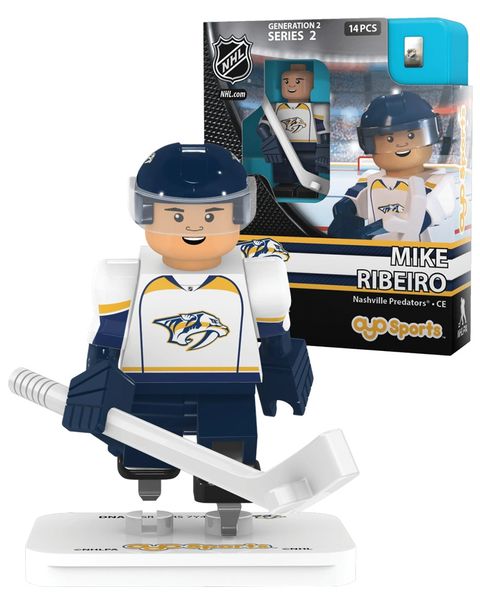 Nashville Predators - Mike Ribeiro - Center
Win the face off and set up game-winning goals with your Mike Ribeiro minifigure!

Create your dream team with all of your favorite NHL players.
Key Features:
Your minifigure looks just like the real player
Proprietary bendable knees and poseable arms which allow them to skate, pass, shoot and score!
Accessories: Authentic Nashville Predators uniform, helmet with removable visor, skates, stick, gloves , puck, water bottle and a custom stand to identify your one of a kind player
Collect all the Nashville Predators minifigures and take the ice!
Ages 6 and up
Printed and assembled in the U.S.A.