Oyo Sportstoys Pittsburgh Steelers Endzone Set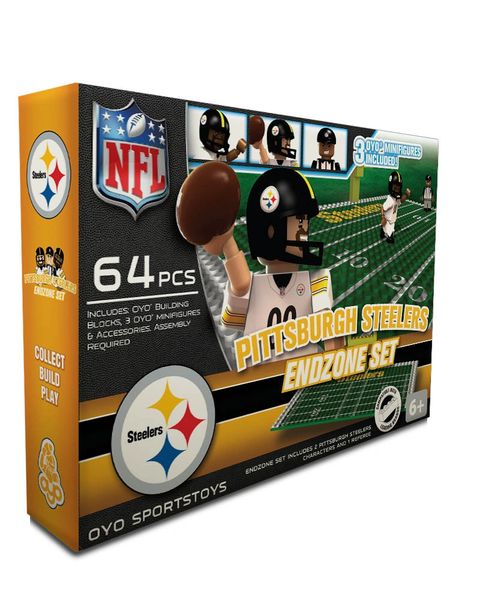 Oyo Sportstoys Pittsburgh Steelers Endzone Set
Prepare your team for any red zone situation with this Pittsburgh Steelers buildable Endzone and three minifigures. Practice your field goal kicks and throw a game-winning touchdown pass.
Key Features:
64pc buildable Field (Includes 1 goal post)
Quick-Click guides for easy building
Includes: 2 Pittsburgh Steelers character minifigures and 1 referee with proprietary bendable knees and poseable arms which allow them to run, pass and tackle!
Accessories: 2 Pittsburgh Steelers helmets, 2 face masks, 1 football and 1 water bottle
Dimensions: 5" x 10" with a 3.5" high field goal
Ages 6 and up
Printed and assembled in the U.S.A.