Oyo Sportstoys Tampa Bay Rays Infield Set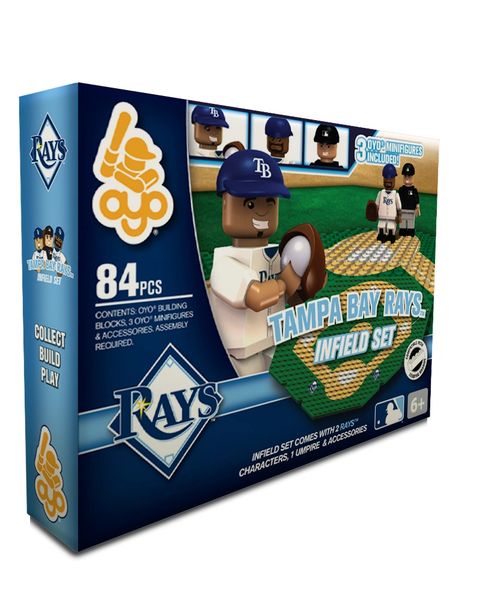 Oyo Sportstoys Tampa Bay Rays Infield Set
The officially licensed OYO Sports Tampa Bay Rays Baseball Infield Sets are a great way to get started with your OYO collection. Each playset includes 2 OYO Tampa Bay Rays characters, 1 Umpire (Exclusive to this set!), 2 gloves, 1 bat, a ball and 78 OYO building block field pieces. 84 total pieces in the boxed set make this a great gift for any Rays fan! Collect all the Tampa Bay Rays!
Please Note: Field Sets do not include actual Rays players but team themed characters. Figures are fun Rays branded characters, with different faces and jersey numbers.
Ages 6 and up. Printed and assembled in the U.S.A.
OYO Sports Infield Set Dimensions: 10" x 8.8"